License #: NewOrleans
Ryan James Rogers
Top Real Estate Agent, Realtor
Keller Williams 4550100
M:

504-715-9867
Investment, Commercial and Luxury Real Estate from New Orleans Luxury Real Estate ® The Specialist in New Orleans. Search for Investments Properties, Luxury Homes and land; view photos, virtual tours, and more in New Orleans. Let us help you make New Orleans your home. We do Real Estate the right way, our clients are part of our family!
Whether you're interested in relocating to New Orleans, or simply just looking around at investment properties, we can help with all of your needs. 
Please email us your information so we can start! Simple include your name, email and the address of the property. RyanRogers@kw.com  or search now here > http://ryanrogers.kw.com/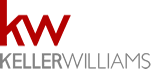 Recommendations
"
Ryan is currently working with my husband and I to purchase a home. I am new to the whole process and Ryan has been extremely patient with our questions and concerns and taken the time to educate us along the way. In addition to his professional demeanor, his knowledge and expertise has helped to guide our search and select homes that fit our needs. Beyond all of his professional strengths, Ryan is genuine and honest ...
"
See more
– mattiep22 , Client
"
reviewed Ryan Rogers 10/03/2014 Helped me buy a home Ryan was Fantastic! He was very patient and upbeat. He was knowledgeable of the market and gave us sound advice. I would highly recommend him to assist in any real estate transaction.
"
– jenalleewalsh , Client
"
Very helpful, know the area market very well, and he made me feel very comfortable.
"
– BOBBY DILTON, Client
KWLS listings last updated Jan 16, 2019 5:16:pm.